Go ahead, brave the criticism! I, for one, would love to learn more about you. (Is that creepy?)
I have no one to take pictures for me, so I told Chunk to pose while doing some of his best tricks. All pics of both horses and people are guaranteed to show faultless training, grooming, conformation, and photography skills. (Actually just random shots in my phone gallery.) I would put more horse photos if I had them. I'm sure many of you do have more.
Running barrels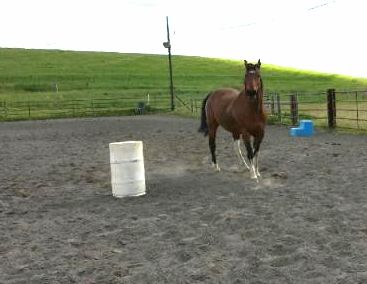 Waiting for food
His landscaped pen
My hoya (to compete with Val's orchids)
My son (running toward camera)
And myself, in a clothing store dressing room. It is the most recent picture I have.