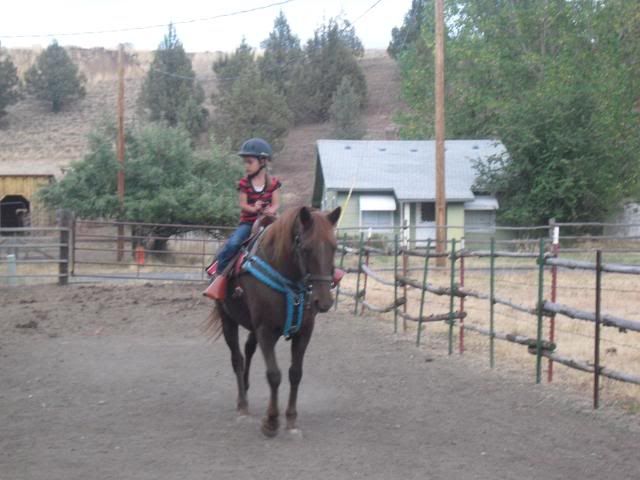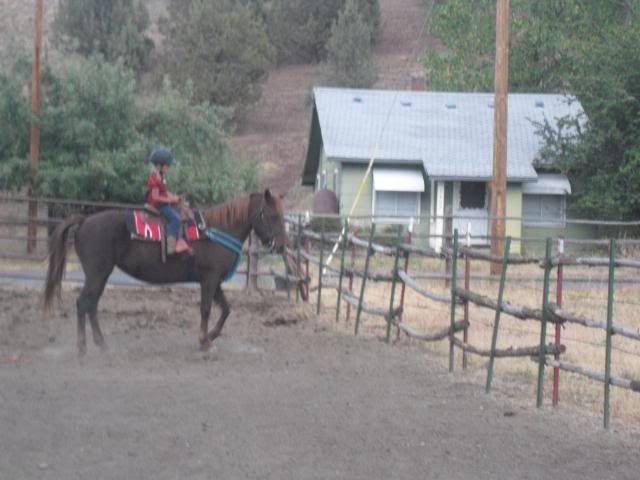 And this is the Arab in jail for the ride. First tried to dig under the gate, then reached up with her teeth and tried to pull it down:
Sorry, my camera isn't high speed or high resolution enough to get very good pics with any movement, everything's always a little "off" because it takes a second to take the picture, and any movement leads to fuzziness: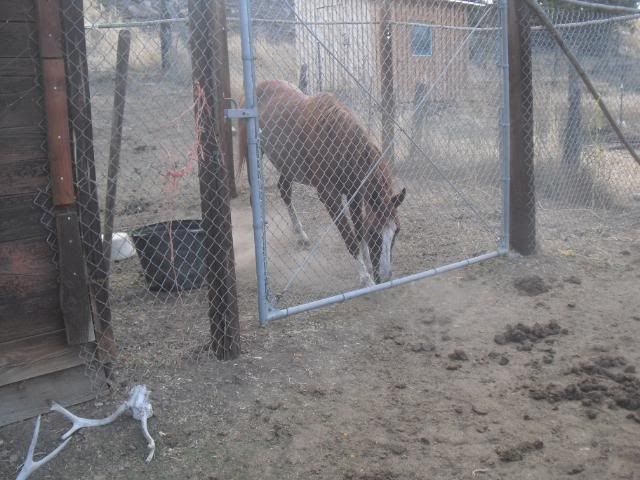 And my boy. He's still at the "yee haw giddyup" shake the reins stage of riding...so he doesn't get turned loose.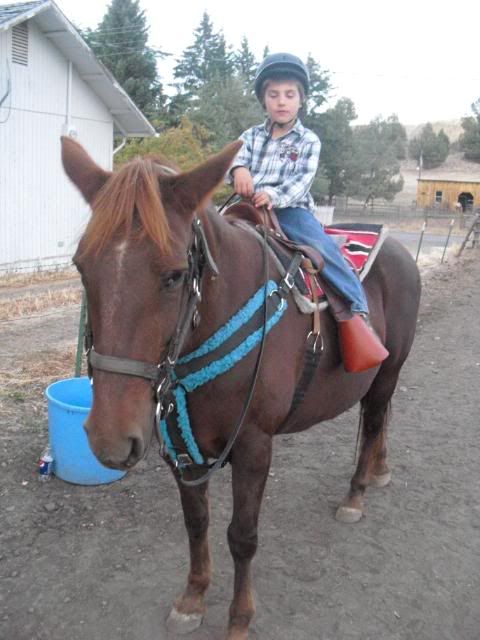 One more of Lilly...had a little trouble turning at my end of the run because she would look directly at me and try to turn the horse, instead of looking where she was going: