Katie bell is a really sweet goat- She has been dehorned, and is UTD on all her shots, feet, and deworming.
She is more dog then goat, but not in any annoying sort of way. Like people and is safe as houses around kids. She is also horse smart, and likes them.
Only reason for selling is that my main nanny picks on her, and she doesn't defend herself in the least! She keeps getting beat up, and I despite trying different ways of feeding, turn out, etc, it's just not fair.
She also seems to have a weird hormone switch somewhere, and despite having several sets of kids, acts like a boy sometimes. (If you know goats, she does the head bobbing snort noise with the tounge, and also will mount the does in season!) She has been exposed to my itty bitty black and white buck, and would be due mid november if she had taken.
Asking $75, I can arrange easy transport all the way up to NY for her via my friend if you really want her!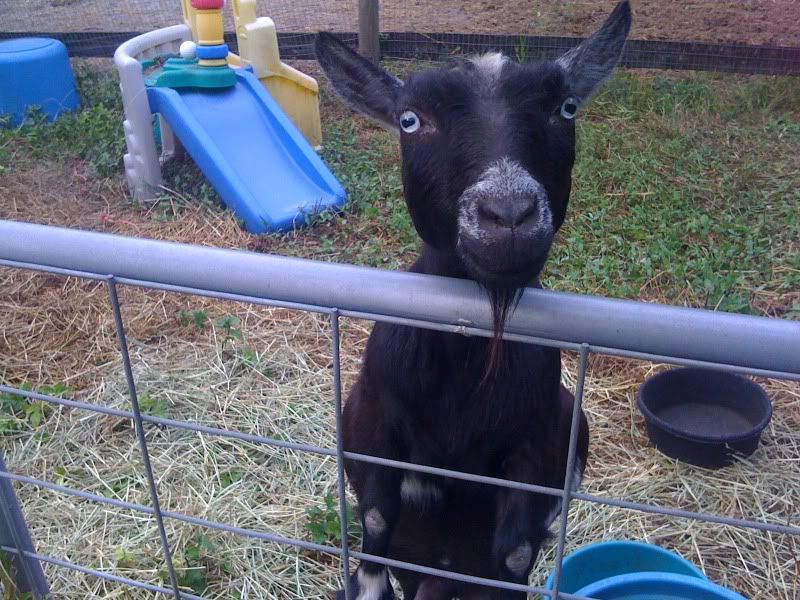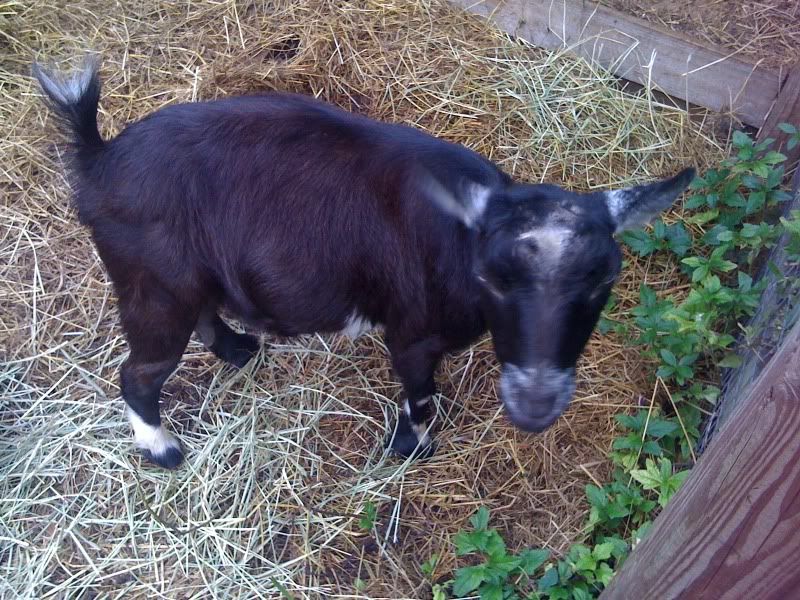 And a baby picture of the buck she is exposed to-