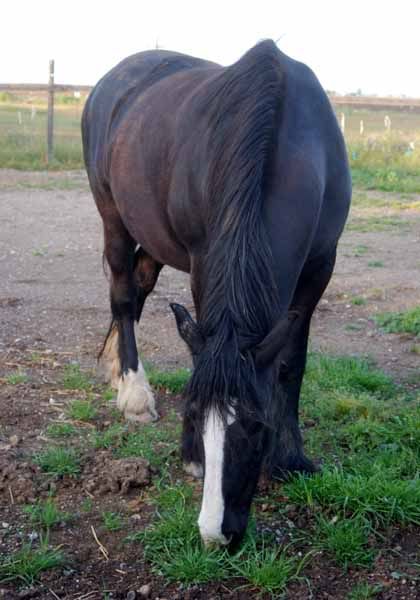 Hi. My name is Brent. This is my steed. Her name is Gracie. What I am about to do is probably get my ass chewed in more ways than one would find pleasurable,. but I think life has humbled me enough to understand I need help. I am not per se..the most ignorant rider in the world? However, I am definitely green. So is Gracie. she has been ground driven and does fine with it. she has been under saddle but not ridden. UNderstands basic things like backup and whatnot...
Now....she is large. 17hh and at LEAST a ton. I will be blunt. I need training advice. I wish to ride her for basic western pleasure, and eventually, a million years from now, do some jousting.
I know green and green makes black and blue, but I want to go through it with her. I picture it as a very unique bonding experience, I am ok with getting hurt. I don't wish to be killed hahaha, and getting thrown will suck, but not be the end of my world...
thanks for any advice you feel like giving in advance!
^_^