P is a
19
13-year-old Trakehner mare that I have, through some ridiculously fortunate set of circumstances, been lucky enough to bring home on lease for the summer. All the history I know: She came to the barn at school last summer--July or August I guess-- and has been used for lessons this year. Before that, she used to either event or do the jumpers...maybe both. She's had a couple babies, the last one being two years previous, I believe. Aside from being absolutely the most gorgeous horse I've ever seen, she is smart, kind, athletic, and has probably forgotten more than I'll ever know.
This is more a training-of-the-rider-log of sorts, but I wanted to write it down somewhere just to have somewhere to reference our progress. Because I am a crazy lady and I don't trust the internets not to fail on me, I'll also be copying posts over at
http://eightthreetwosix.blogspot.com/
. It started as an assignment for a photo class hence the weird earlier posts. Anyways, I brought her home last Thursday, so I guess that is where this begins.
Day 1, copied over from the HR side:
Of course we had to stop by the barn on our way in Wednesday night
We got to the barn around 5 Thursday morning (home time)



Got her all suited up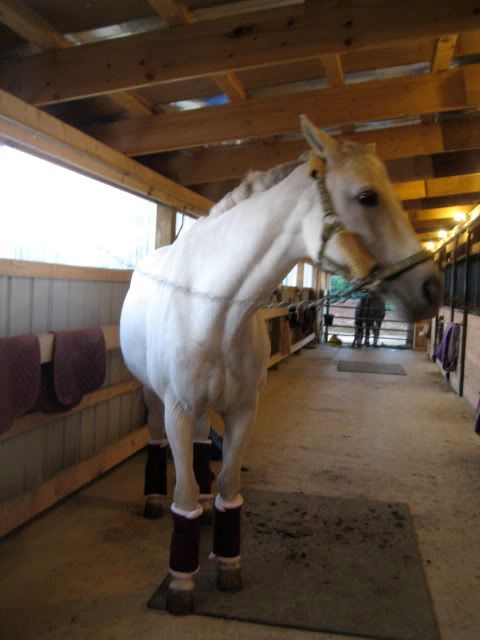 She hopped in the trailer without hesitation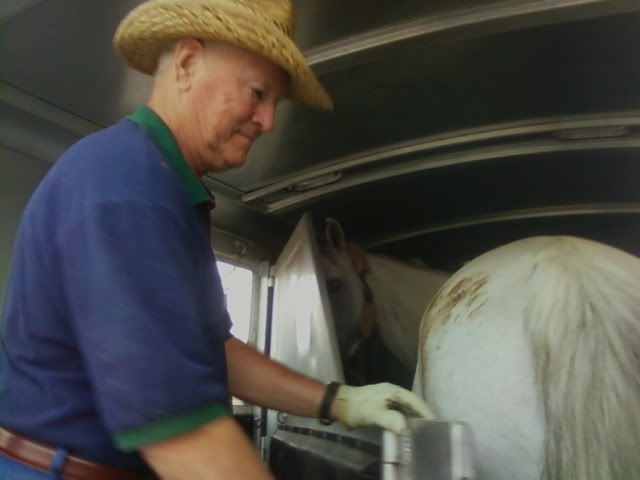 And then we were off



She was calm and quiet the whole way and not even impatient at rest stops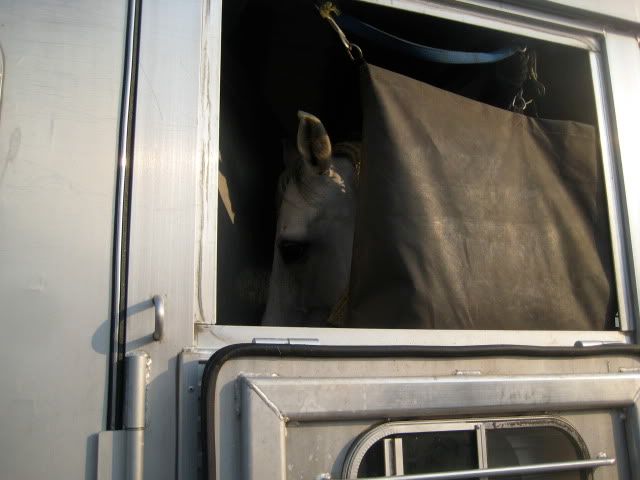 We were lucky weather-wise because we passed through a nice rainstorm before it got a chance to get too hot. Then when we got near the barn, it cleared right up



We unloaded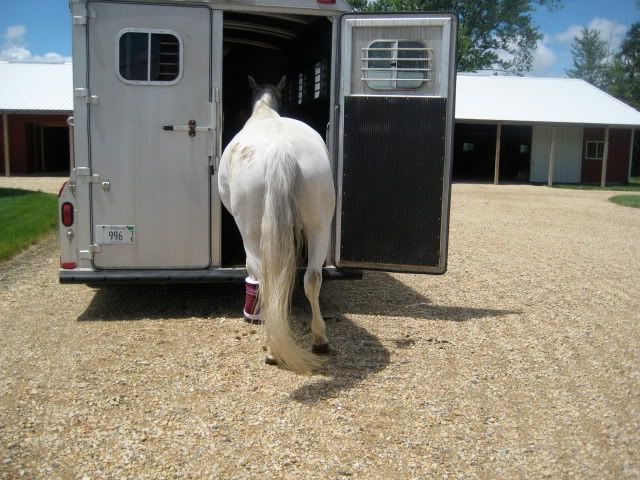 And gave her a chance to stretch her legs
And then put her in her new house so she could eat.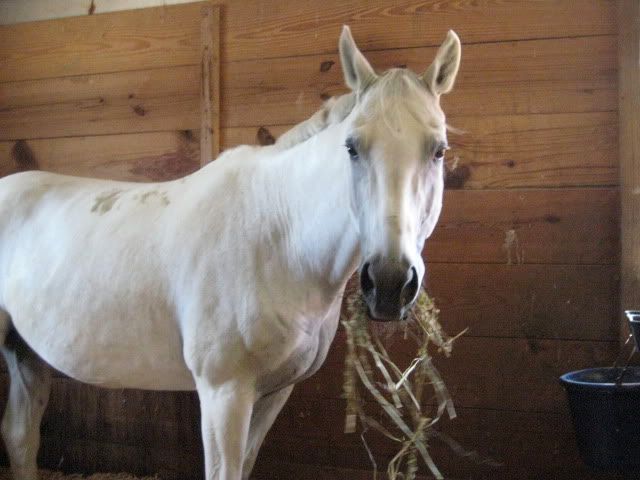 She loves her gate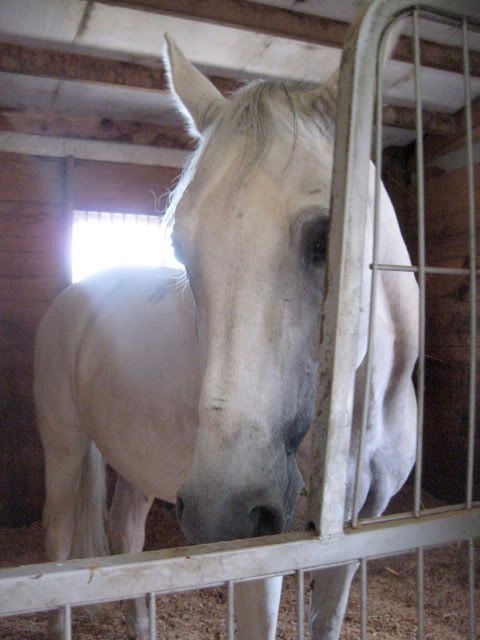 And her window



And she was totally chill about drinking the new water. After she had a rest, I gave her a sponge bath



And then we went out for grass.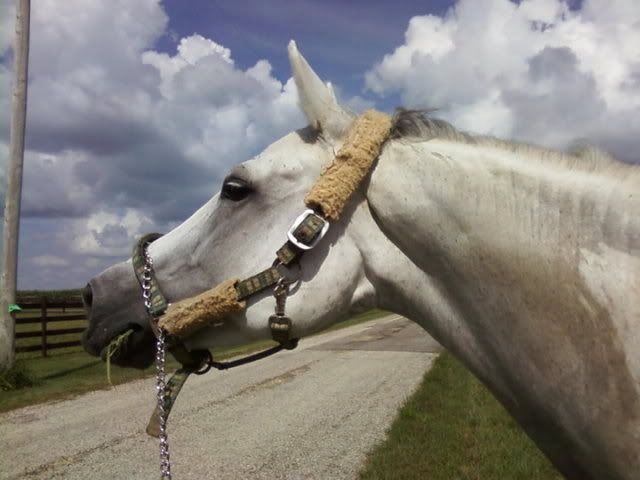 So, that's it for Thursday. Still to come: Friday and Sunday.