I need to find a new home for Shiloh, he's a dark bay Shetland pony gelding, about 7 years old (I've had him 3 years), 10ish hands (gotta measure) and dark bay. I'm planning on putting an ad a craigslist but though I'd post here first. Main reason for selling is because I almost never do anything with him, he just hangs out and looks cute, my nephew has quickly out grown him and I've got other horses that need work, plus while I've been on him a few times to school him, I'm too big to stay on him for any length of time. He can be a bit of a stinker when he hasn't been worked in a while but he's not spooky and understands all the aids undersaddle. I guess I'd have to call him green broke because we've only ever done walk-trot with him (and lots of pony rides), I have a bridle and saddle for him but usually he get ridden for short periods of time bareback with a halter and lead rope. Sounds like a winner huh, lol. But he's young, healthy, has NEVER been lame (no founder either), let me know if you have questions.
Anyways, free to a good home for anyone on FiSH, craigslist ad will have a price just to keep non-serious buyers away.
And pics....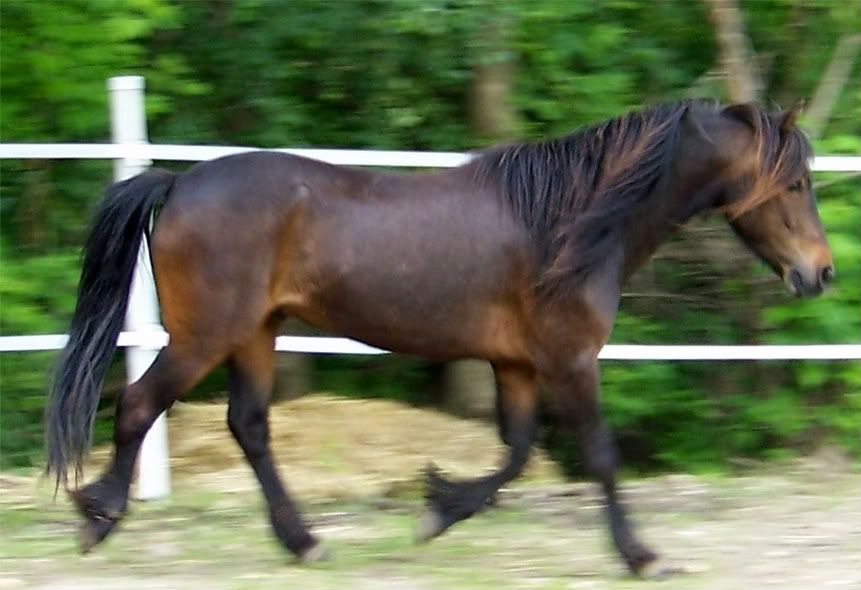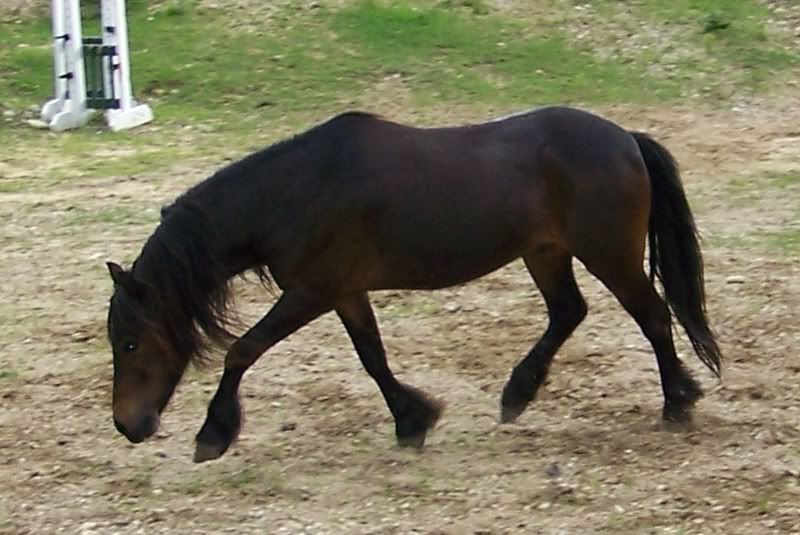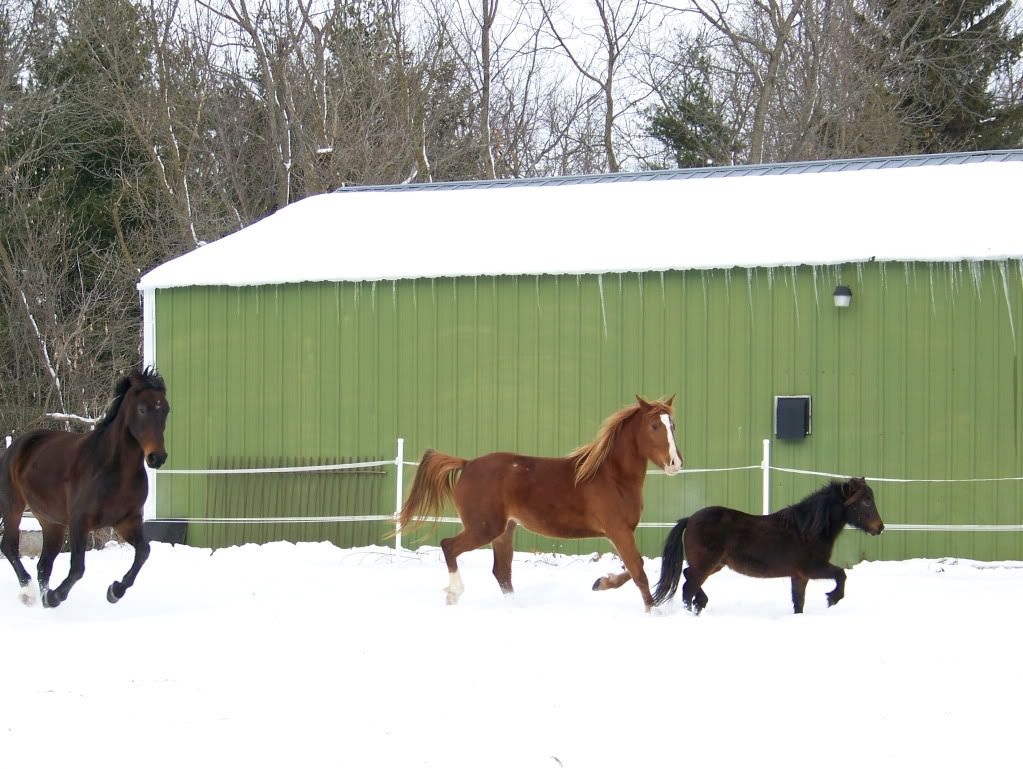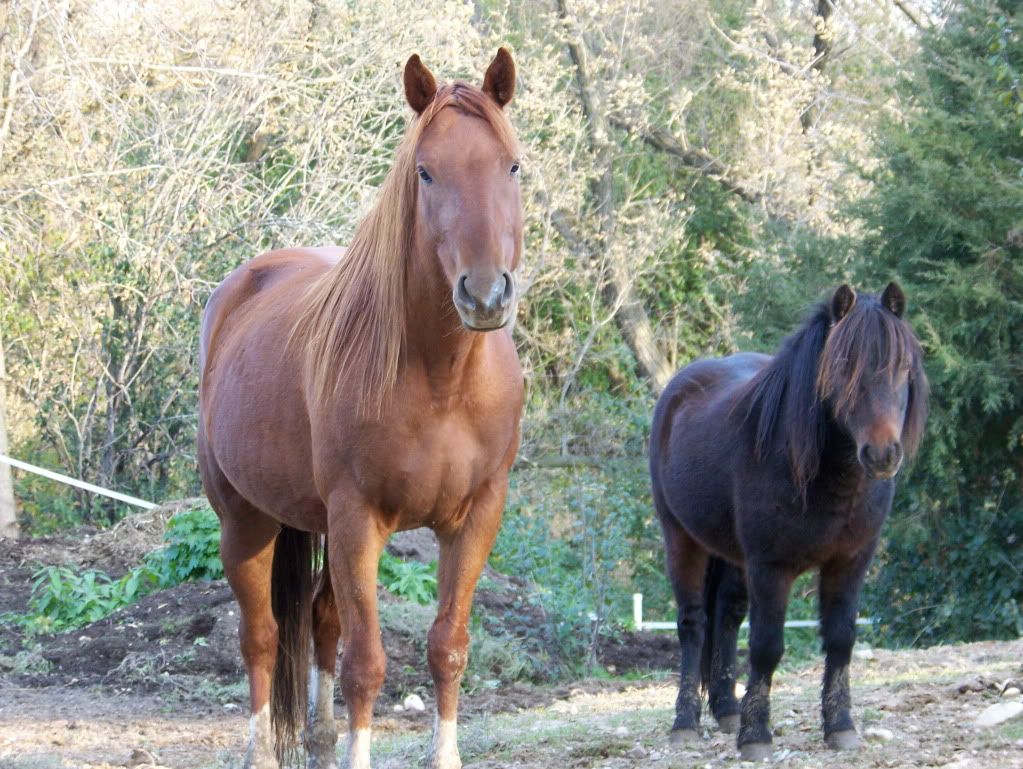 The 2 chestnut mares he's by in the pics are 15 and 15.2 hands. I have riding pics somewhere...