With a heavy heart, I am putting my western saddle up for sale. The saddle fitter came out last night, and it appears that my witherless wonder has grown too wide even for this saddle.
I bought it last year from countrygal (original thread
here
). As mentioned in the title of the ad, the saddle has a 16" seat and full quarter horse bars (wide). The stirrups can't go much shorter than they are for me (I'm 5'5") so I wouldn't recommend it for someone shorter than me unless you are long-legged for your height. It has been kept indoors and covered the entire time I've owned it, and I've cleaned and oiled it regularly. The seat is a little bit worn right where your butt goes, and there is one place on the fender where the stitching is a little bit loose. Otherwise, this saddle is in amazing used condition. It comes with a black neoprene cinch, a brown nylon latigo, and also has beautiful engraved aluminum stirrups.
I hope countrygal doesn't mind me recycling her pictures for now, but I am more than happy to get current pictures over this weekend. I'd like $950 + shipping.
Pic of entire saddle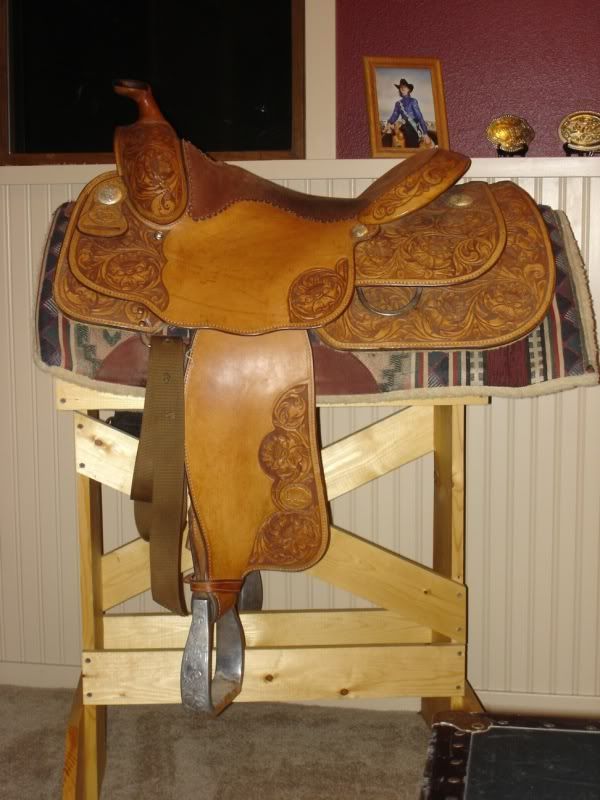 The skirt is 29" from front to back.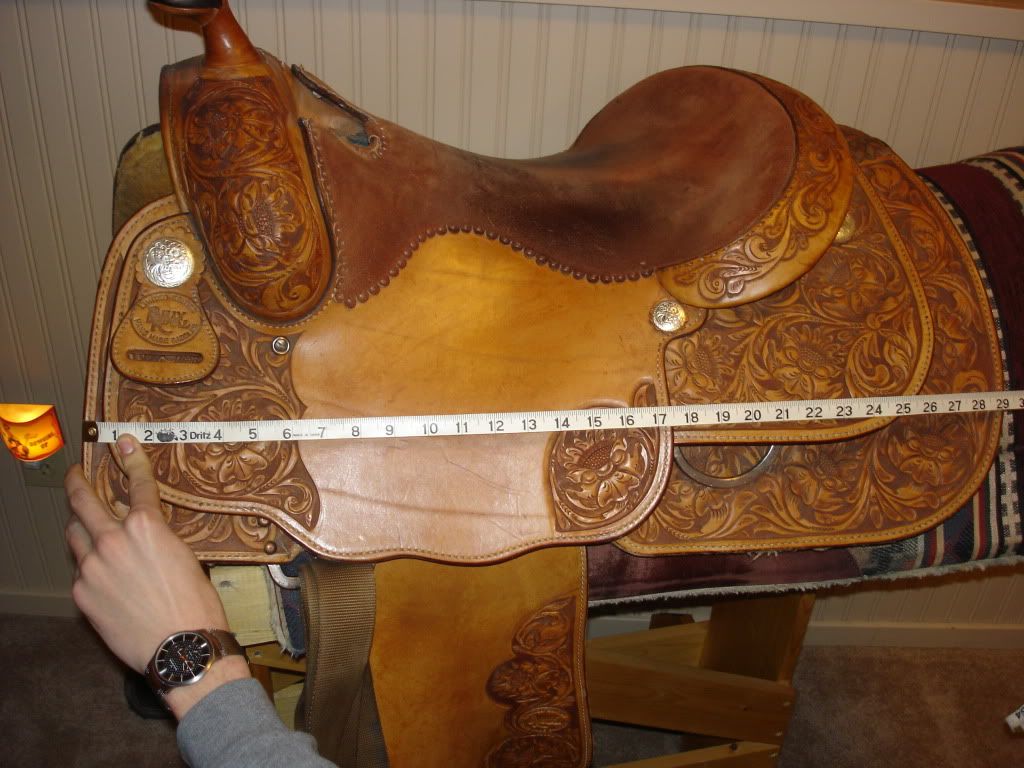 Gullet measurement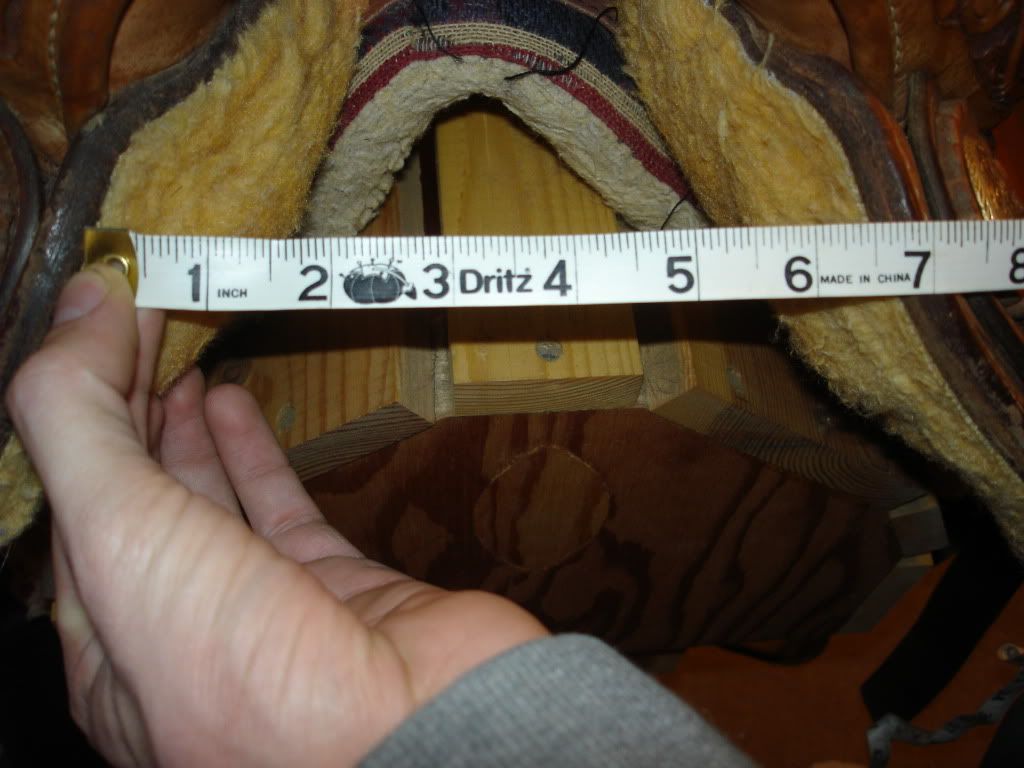 Here is a recent picture only about 2 weeks old. Please note, these aren't the stirrups I'm selling with it (unless you prefer these to the aluminum.