We picked up this little critter yesterday and she is just settling in. She was on CL because she had a few issues.
She came from Dodge City, KS where she was supposedly ridden on a feedlot and then run through auction. A rodeo fella picked her up and it was pretty clear that she wouldn't work out, so he sent her to a family member that runs a dude outfit. She would have worked but she is frightened of people on the ground and will bolt away and head for the barn after a rider dismounts. I have to say the folks at the dude outfit were 100% honest about the little mule, really good people.
When I went to see her and take a test drive she was standing tied, at the end of her rope, eyes as big as saucers, worried about people. (Note, the folks who had her weren't responsible for this behavior, she was like this out of the auction.) As soon as you mount up she goes to work and was pretty good, I had fun. She is pretty tight in her movement, there were some scoots but they said she hasn't ever bucked or bolted with a rider.
Here is their sale video clip: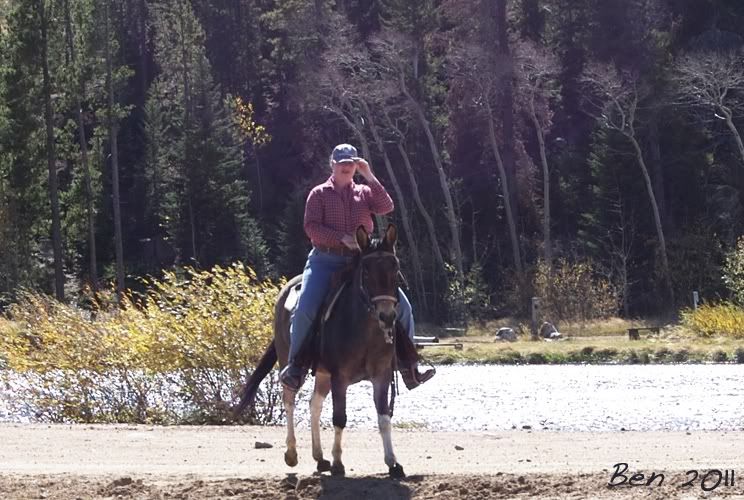 Pardon me for neglecting to wear a helmet, I really should be wearing one
She has no idea about being a pet and doesn't want anything to do with people on the ground. So she is hard to catch, has learned to get away from at least 3 seasoned horse people on the ground after they dismount, she is a little sticking on leading (she leads right up until she plants her feet). And I don't know what else we may discover but I hope we can help her feel better about people. She was so concerned looking at us that she wouldn't even show interest in the other mules initially. These pictures are right after unloading
Not sure if the pressure marks on her nose are from a halter or a tiedown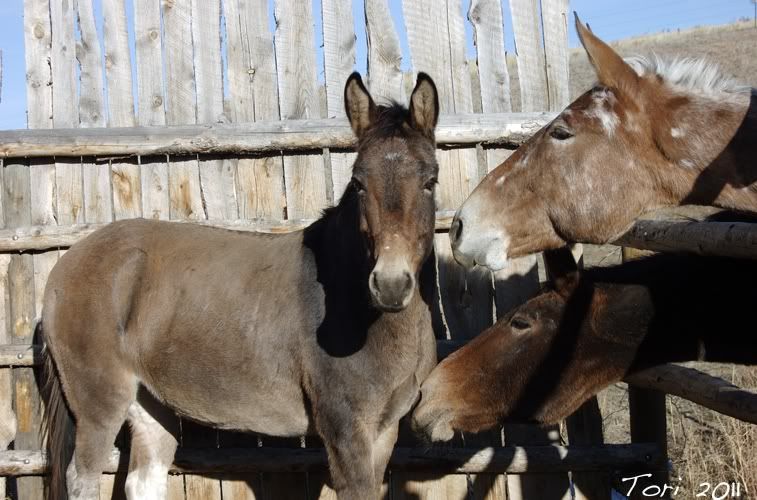 big mules want to be friends but she isn't sure yet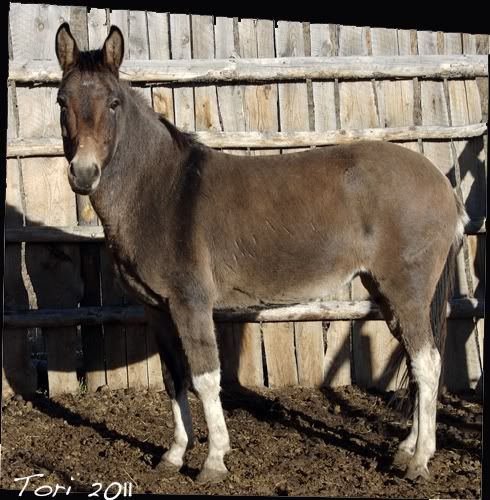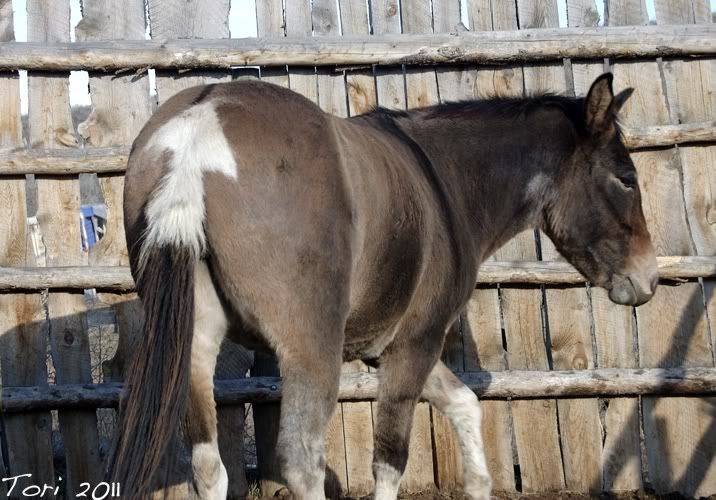 Her "this side up" spot